Benchmark Wines By
Betz Family Winery
---
Tasting Notes
WA92
Originating half each in Ranch at the End of the Road (source of this bottling's first appearances in 1999 and 2000) and neighboring Ciel du Cheval (tapped since 2001) on Red Mountain, the Betz 2010 Syrah Le Cote Rousse features ripe but tart-edged dark cherry and plum accented by smoky, carnal, saline, mouthwateringly savory notes that (idiosyncratically, granted!) put me vividly in mind of pan scrapings from a roasting goose. This feels firmly tannic but that doesn't keep it from displaying generous primary juiciness in a sustained finish. As with a number of wines tasted on this occasion, I'd be inclined to leave it in peace for a couple of years and then anticipate at least 6-8 years of bottle development.
---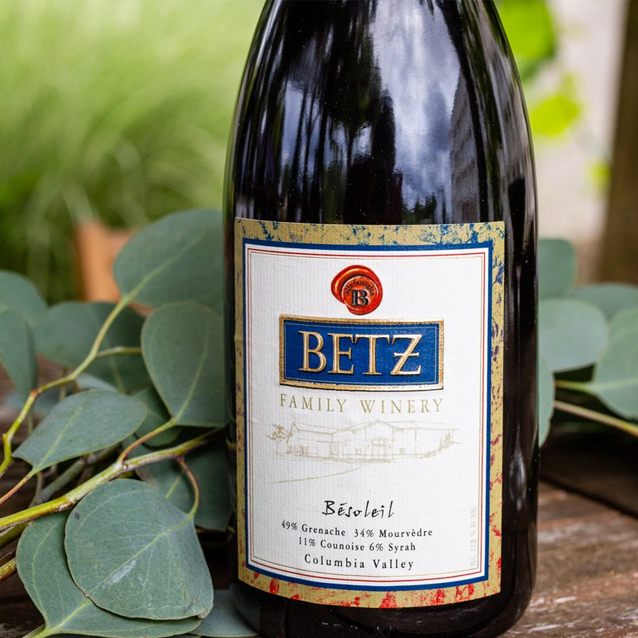 The Winery
Betz Family Winery
Since its first vintange in 1997, Betz Family Winery has had a single-minded goal of crafting compelling wines with individual character that are approachable and age-worthy, and wich showcase Washington as a distinguished wine region of the world. By carving out specific vineyard blocks and being meticulous in the vineyard and cellar they are able to achieve the quality they aspire to, the result being highly-acclaimed wines that compete on the world stage.
Rare Wines, Serious Collectors
As the #1 back-vintage retailer in the US, Benchmark Wine Group prides itself on being a trusted source for the greatest wines in the world. Their unparalleled market knowledge and exceptional service have come together to provide the most accessible cellar of rare and sought-after wines with a guarantee.