Benchmark Wines By
Archery Summit
There are no bottles in stock for this specific wine.
---
See other wines from Archery Summit
---
Would you like to receive an automatic notification when this wine is available again?

Log in to favorite this wine
---
Tasting Notes
WA93
From a steep-sided, meagerly-soiled amphitheater with diverse selections and clones, one portion of which was planted already in 1973 (like other illustrious sites near Worden Hill Road, by the elder Jim Maresh), and representing around 40% of their total acreage, Archery Summit's 2010 Pinot Noir Arcus Estate offers an aromatically striking, texturally tender, and mouthwateringly savory experience. Fresh cherry and strawberry shadowed by their distilled counterpart; bittersweet floral inhalations; carnation; smoky black tea; and nut oils, all joined in an umami-suffused finish by richly fatty carnal allusions. Billowing, greenhouse-like sensations of flowering and leafy things along with positively integrated bitter notes keep this broad, resonant Pinot persistently intriguing as well as sensually engaging.
---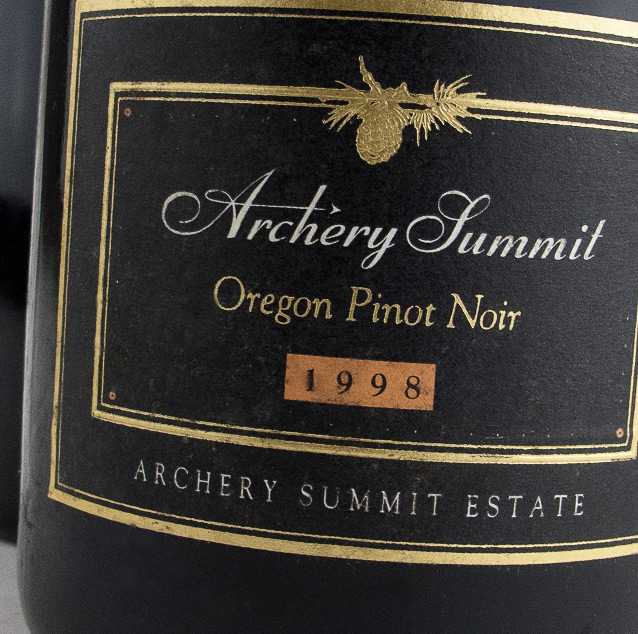 The Winery
Archery Summit
Rare Wines, Serious Collectors
As the #1 back-vintage retailer in the US, Benchmark Wine Group prides itself on being a trusted source for the greatest wines in the world. Their unparalleled market knowledge and exceptional service have come together to provide the most accessible cellar of rare and sought-after wines with a guarantee.