Benchmark Wines By
Fontodi
---
Tasting Notes
WA96
I tasted the 2007 Flaccianello a number of times from barrel and tank before it was bottled. The 2007 is a bold, extroverted Flaccianello that sweeps across the palate with sensual layers of candied cherries, violets, spices and minerals. Dark, mentholated notes develop in the glass, adding further dimensions of inner sweetness, weight and complexity to this Tuscan thoroughbred. While so many 2007s are forward and open, Flaccianello remains muscular, taut and in need of significant cellaring. Still, the round, enveloping finish augurs extremely well for the future. Flaccianello is a selection of the estate's finest Sangiovese and is aged in French oak. Anticipated maturity: 2017-2032.
WS95
A generous Sangiovese, with loads of blackberry, dark cherry and berry on the nose and palate. Full and long. Chewy. The new wood could stand to have a little less barley flavor, but the fruit is fabulous. Takes off on the finish. Best after 2012.
---
Other wines you may like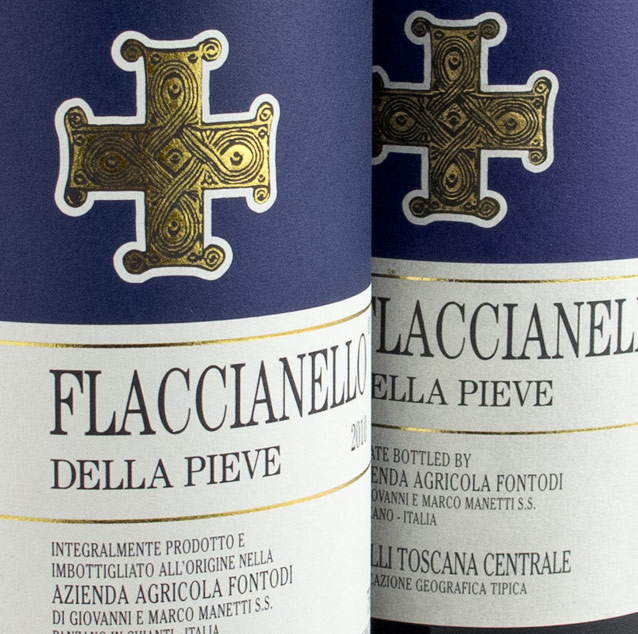 The Winery
Fontodi
Fontodi winery is located in the heart of Chianti Classic in the area that is referred to as "Conca d'Oro" (the golden shell) which is steep hillsides covered in vineyards, in the shape of a shell or an amphitheater with the vines soaking up the sun.
This beloved winery has been in the hands of the Manetti family since 1968 with the focus on constantly improving grape quality using organic and biodynamic methods. As they have made all efforts to improve quality in the vineyards, they have noticed that their vines rea producing more richness, complexity, and great intensity which should age longer than their predecessors. These rich, complex wines explode on the palate with defined flavors and juiciness. This is a wine you will drink and remember forever.
Rare Wines, Serious Collectors
As the #1 back-vintage retailer in the US, Benchmark Wine Group prides itself on being a trusted source for the greatest wines in the world. Their unparalleled market knowledge and exceptional service have come together to provide the most accessible cellar of rare and sought-after wines with a guarantee.