Benchmark Wines By
Fontodi
---
Tasting Notes
JS97
The pureness of fruit is so intense here. It's also so clean and beautiful. The wine shows fabulous aromas of flowers, blueberries, and raspberries. It's full-bodied, with chocolate, licorice, and plums. The texture is very velvety. This is a wine in near perfect proportions.
WS93
The raspberry, cherry, floral and spice aromas and flavors in this classy red show harmony even at this early stage. Fresh and focused, with a vibrant finish. Sweet fruit, mineral and spice notes resonate on the aftertaste. Sangiovese. Best from 2014 through 2025.
---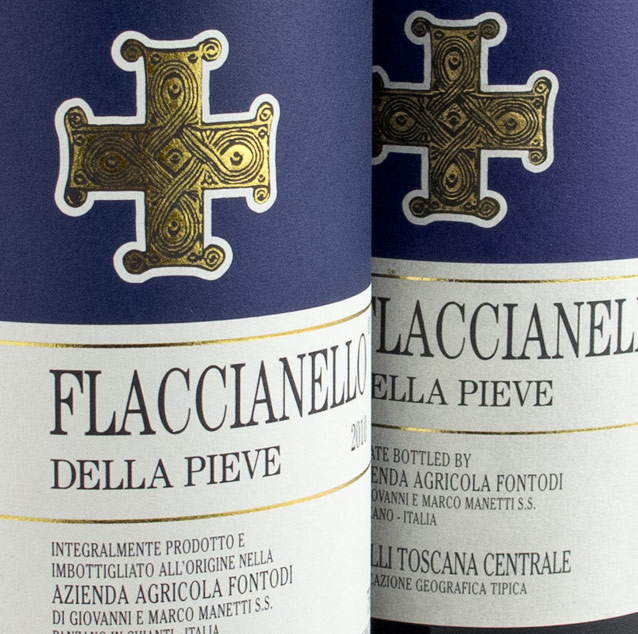 The Winery
Fontodi
Fontodi winery is located in the heart of Chianti Classic in the area that is referred to as "Conca d'Oro" (the golden shell) which is steep hillsides covered in vineyards, in the shape of a shell or an amphitheater with the vines soaking up the sun.
This beloved winery has been in the hands of the Manetti family since 1968 with the focus on constantly improving grape quality using organic and biodynamic methods. As they have made all efforts to improve quality in the vineyards, they have noticed that their vines rea producing more richness, complexity, and great intensity which should age longer than their predecessors. These rich, complex wines explode on the palate with defined flavors and juiciness. This is a wine you will drink and remember forever.
Rare Wines, Serious Collectors
As the #1 back-vintage retailer in the US, Benchmark Wine Group prides itself on being a trusted source for the greatest wines in the world. Their unparalleled market knowledge and exceptional service have come together to provide the most accessible cellar of rare and sought-after wines with a guarantee.