Benchmark Wines By
Confuron, J J.
Show All
1 Bottle Available 2019

23 Bottles Available 2017

4 Bottles Available 2014

1 Bottle Available 2011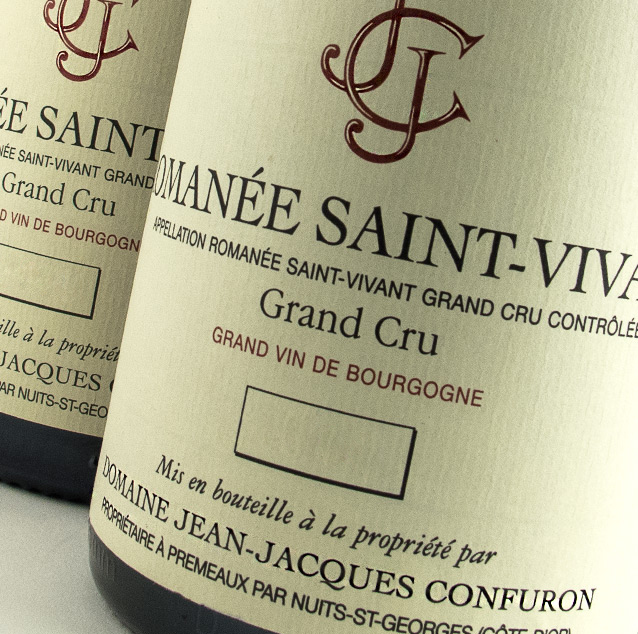 The Winery
J.J. Confuron
Alain and Sophie Meunier own Domain Jean Jacques Confuron and its 8 hectares of planted land. Located in Premeaux-Prissey, the Meunier's try to express all the richness that Burgundy has to offer. Banville Wine Merchants stated, "In 1988 they attended a lecture given by Claude Bourguignon, an expert in the microbiology of flora and fauna of soils. Inspired by Claude's ideas, they began to explore organic viticulture and quickly made the decision to move in this direction with their vineyards. The Domaine has now been farming organically and sustainably since 1989 and some of the Confuron vineyards are ploughed by horse to further maintain soil health". Though in the fields the Meuniers have returned to simpler times with plows pulled by horses and the vines picked by hand, in the cellar the latest technology is being used to make wines that are clean and ageable. Most wines see 15-18 months in 70% new oak but their Grand Cru wines will age in 100% new oak. Domain Jean Jacques Confuron continuously produces some of the most thoughtful wines of the region.
Rare Wines, Serious Collectors
As the #1 back-vintage retailer in the US, Benchmark Wine Group prides itself on being a trusted source for the greatest wines in the world. Their unparalleled market knowledge and exceptional service have come together to provide the most accessible cellar of rare and sought-after wines with a guarantee.