Benchmark Wines By
Clos Saint Jean
Show All
36 Bottles Available 2017

25 Bottles Available 2016

14 Bottles Available 2012

5 Bottles Available 2011

$122.00

$112.00

8 Bottles Available 2010

$160.00

13 Bottles Available 2009

Original packaging available upon request

1 Bottle Available 2008

7 Bottles Available 2007

$241.00

3 Bottles Available 2006

$155.00

6 Bottles Available 2005

$396.00

5 Bottles Available 2003

$273.00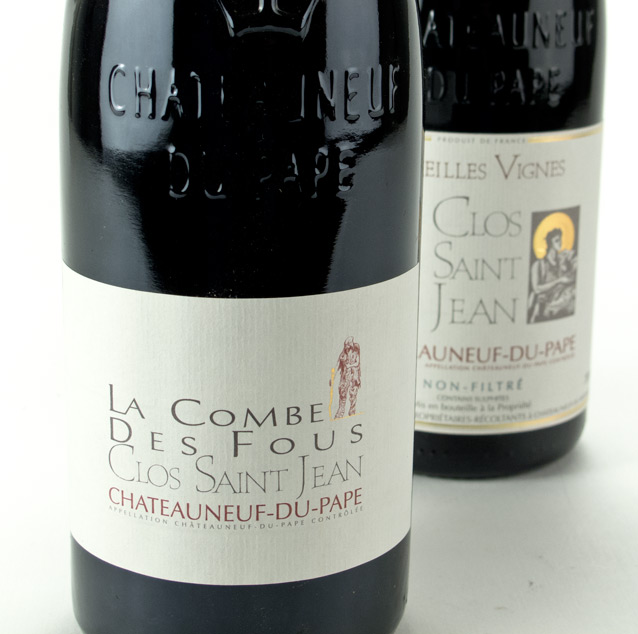 The Winery
Clos Saint-Jean
As one of the most highly acclaimed producers in Châteauneuf-du-Pape, Clos Saint-Jean is recognized to produce upper echelon wines with critical recognition. In 1900 the estate was founded by Edmund Tacussel in the famous lieu-dit La Crau, and they were bottling commercial wines by 1910 before Châteauneuf-du-Pape was an official appellation. To this day the winery is family owned and operated, as well as assisted by influential consultant, Philippe Cambie. The estate practices sustainable farming and is known to macerate for extensive time which have helped three of their wines in earning 100 point scores from the coveted Robert Parker. Clos Saint-Jean is as devoted to the terroir as it is to the rich history that has given them their well-earned reputation known throughout France.
Rare Wines, Serious Collectors
As the #1 back-vintage retailer in the US, Benchmark Wine Group prides itself on being a trusted source for the greatest wines in the world. Their unparalleled market knowledge and exceptional service have come together to provide the most accessible cellar of rare and sought-after wines with a guarantee.