Benchmark Wines By
Fonsalette, Chateau de
Show All
1 Bottle Available 2010

Original packaging available upon request

3 Bottles Available 2007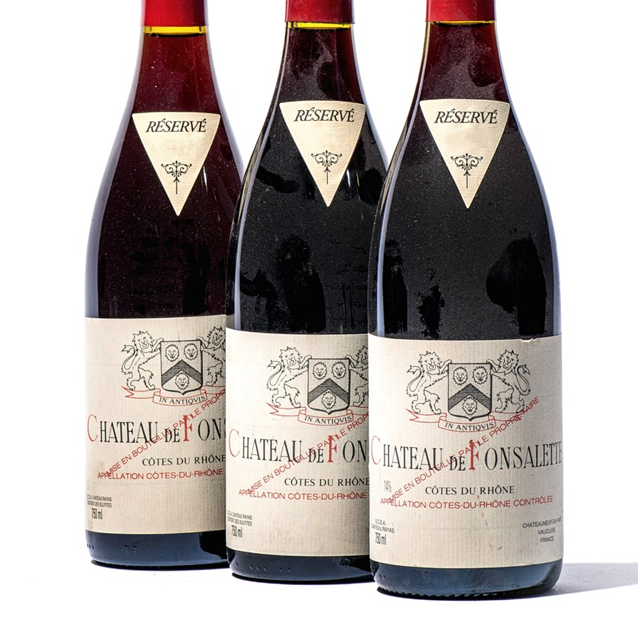 The Winery
Fonsalette, Chateau de
Just outside Châteauneuf-du-Pape, near the village of Lagarde-Paréol in the Côtes-du-Rhône appellation, Château de Fonsalette holds 300 acres, 30 of which are planted with Grenache, Cinsault and Syrah for reds, and Grenache Blanc, Clairette and Marsanne for whites. The estate also produces wonderful olive oil. Quite simply, the three wines of Fonsalette — a blanc, a rouge and a 100% Syrah, which is rare for the region — defy their appellation: They are among the best and most in-demand wines from Côtes-du-Rhône.
Rare Wines, Serious Collectors
As the #1 back-vintage retailer in the US, Benchmark Wine Group prides itself on being a trusted source for the greatest wines in the world. Their unparalleled market knowledge and exceptional service have come together to provide the most accessible cellar of rare and sought-after wines with a guarantee.