Benchmark Wines By
Quintarelli, Giuseppe
Show All
3 Bottles Available 2017

5 Bottles Available 2007

19 Bottles Available 2006

1 Bottle Available 2003

13 Bottles Available 2000

1 Bottle Available 1997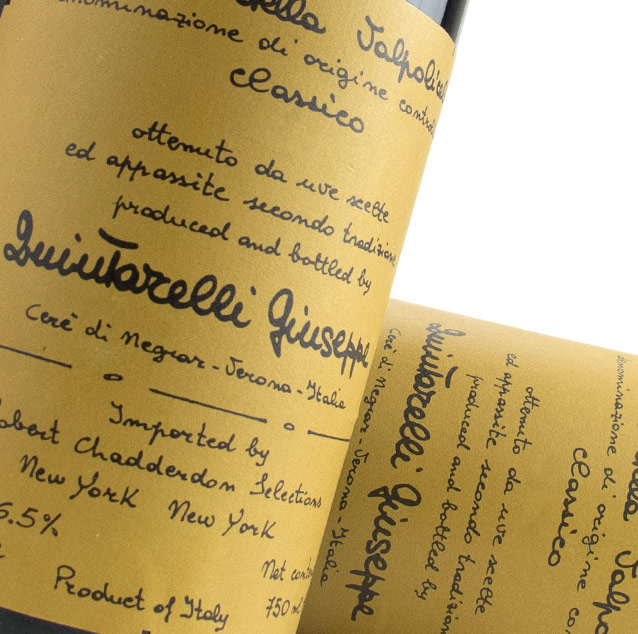 The Winery
Giuseppe Quintarelli
"It's always a bit of a challenge to keep up with Giuseppe Quintarelli as he doesn't follow a predictable schedule' the wines are simply released when he feels they are ready… I haven't had the pleasure and privilege of drinking a number of Quintarelli's older, benchmark wines over the last few months, and at their best, they have no peers."
–Antonio Galloni
Referred to as the "Maestro del Veneto," Giuseppe Quintarelli was the successful proprietor behind his namesake estate that is known for producing mythical and legendary examples of Amarone della Valpolicella. From handwritten labels to the highest quality corks, Giuseppe was known to be a perfectionist and it showed in the wines that he produced. Located in the rolling hills north of Verona, the estate has been run by Giuseppe's daughter, Fiorenza and her husband and two sons ever since her beloved father's passing in 2012. Every release is a masterpiece, and most of the bottlings are made using the apassimento method to create delicious and seductive wines.
Rare Wines, Serious Collectors
As the #1 back-vintage retailer in the US, Benchmark Wine Group prides itself on being a trusted source for the greatest wines in the world. Their unparalleled market knowledge and exceptional service have come together to provide the most accessible cellar of rare and sought-after wines with a guarantee.