Benchmark Wines By
Kirwan
Select Varietal

Select Vintage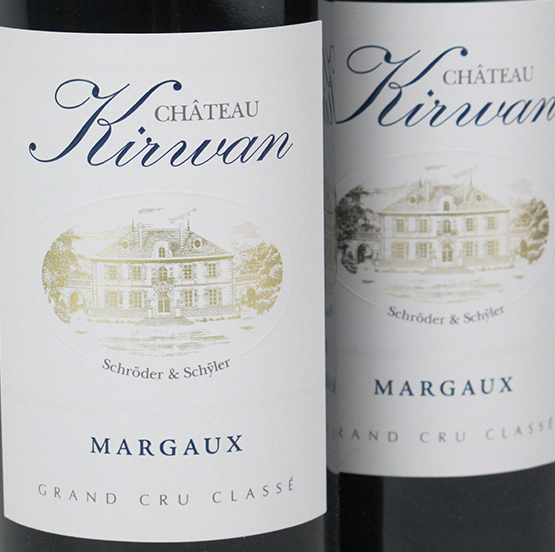 The Winery
Kirwan
Château Kirwan resides in the renowned Margaux appellation of Bordeaux and is classified as one of the fourteen Third Growths in the Bordeaux Wine Classification of 1855. It was started by Sir John Collingwood, an Englishman and wine merchant, in 1751. Through each generation, Kirwan was passed along to sons and daughters and each owner has made a valiant effort to make the best possible wines using innovative and traditional techniques. It caught the attention of Thomas Jefferson, a known wine-lover, who visited the estate many times due to his fondness of the wine.
The estate has hit its stride producing great blends vintage after vintage following a patch of poor productions in the 80s and 90s. Michel Rolland has consulted since the 90s where the wines have become much more rich and aromatic. The wines have met their third growth status for decades now and there no signs of a drop in quality
Rare Wines, Serious Collectors
As the #1 back-vintage retailer in the US, Benchmark Wine Group prides itself on being a trusted source for the greatest wines in the world. Their unparalleled market knowledge and exceptional service have come together to provide the most accessible cellar of rare and sought-after wines with a guarantee.