Benchmark Wines By
Giscours
There are no bottles in stock for this wine.
Would you like to receive an automatic notification when this wine is available again?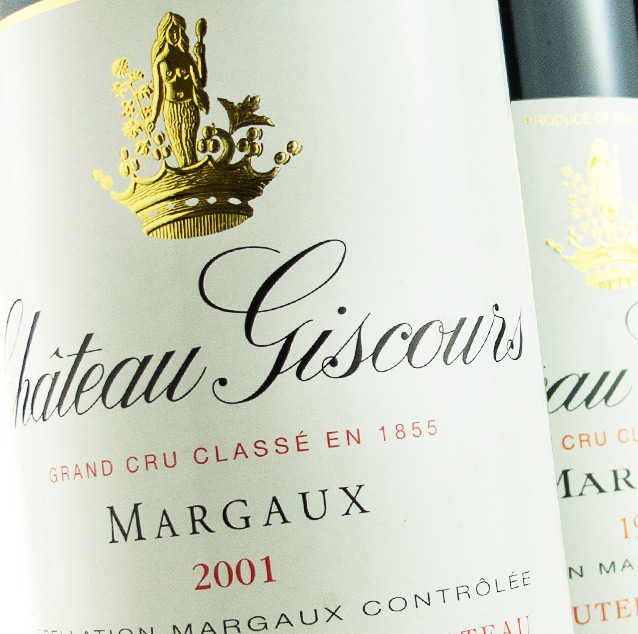 The Winery
Giscours
On the Giscours land, in the very heart of the Margaux region, there is a great wine, Château Giscours, renowned as a gold standard in the world of Bordeaux Grand Crus. At Giscours, the château is surrounded by a vibrant community. Wine is at once the culmination and the point of departure: the origin and the goal.
Giscours has a long rich story and never stopped to reinvent itself thanks to ambitious and visionary families of owners, developing a strong reputation of excellence to this spectacular Estate. Since 1995, Giscours is owned by the Albada Jelgersma family, who keeps building the strong identity of the winery, always focusing on modernity and elegance.
Rare Wines, Serious Collectors
As the #1 back-vintage retailer in the US, Benchmark Wine Group prides itself on being a trusted source for the greatest wines in the world. Their unparalleled market knowledge and exceptional service have come together to provide the most accessible cellar of rare and sought-after wines with a guarantee.