Benchmark Wines By
Castello Banfi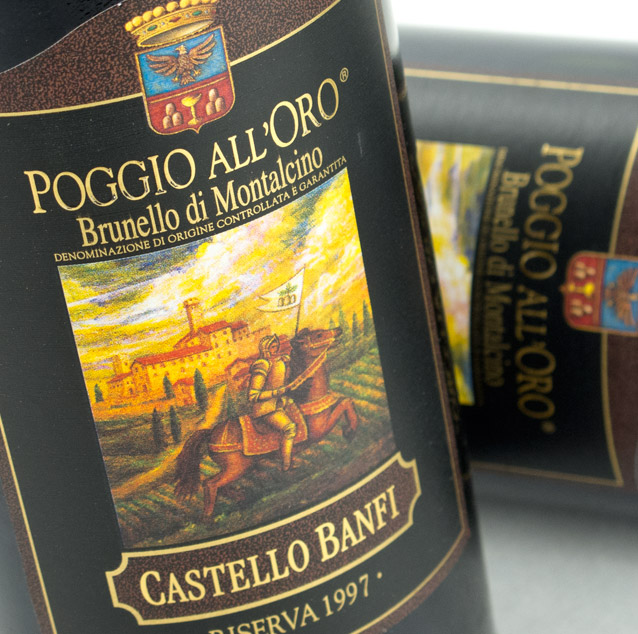 The Winery
Castello Banfi
Castello Banfi is a family-owned vineyard estate and winery in the Brunello region of Tuscany. Together with its sister estates in Piedmont, Vigne Regali and Principessa Gavia, it has become recognized the world over for its dedication to excellence and sparking a renaissance in the art of Italian winemaking.
Signature wines of the Castello Banfi estate, available in 50 countries around the world, include the single-vineyard reserve Poggio all'Oro and unfiltered cru Poggio alle Mura Brunellos, as well as three proprietary cuvées, ExcelsuS, SummuS and Cum Laude. Other single-vineyard bottlings include Tavernelle Cabernet Sauvignon, Colvecchio Syrah and San Angelo Pinot Grigio.
Rare Wines, Serious Collectors
As the #1 back-vintage retailer in the US, Benchmark Wine Group prides itself on being a trusted source for the greatest wines in the world. Their unparalleled market knowledge and exceptional service have come together to provide the most accessible cellar of rare and sought-after wines with a guarantee.