Benchmark Wines By
Mugnier, Jacques Frederic
---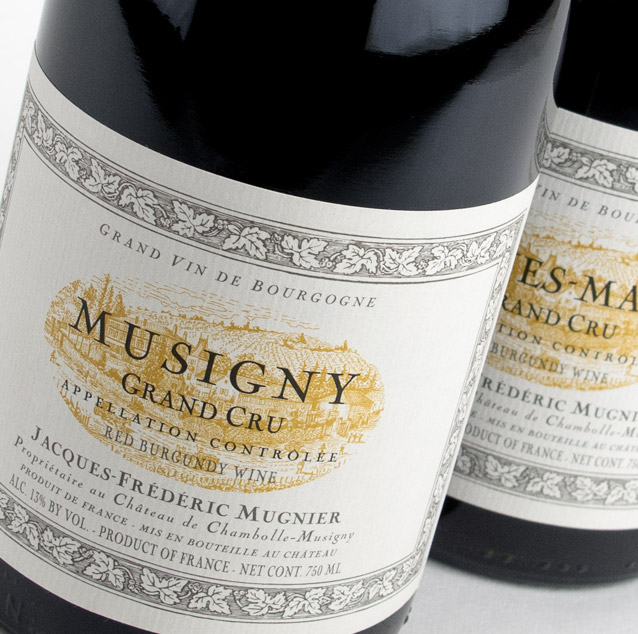 The Winery
Domaine Jacques-Frederic Mugnier
The Burgundian house of Domaine Jacques-Frederic Mugnier is located in Chambolle-Musigny and is particularly known for its classic example of Musigny Grand Cru wine made from the Pinot Noir grape. The chateau's history began in the 1880s when Frederic Mugnier established a successful company in Dijon known for producing aperitifs, absinthes, cassis, liquors and aromatized wine, and today, although producing vastly different products, is run by his great-great-grandson by the same name. Along with their grand vin, Jacques-Frederic Mugnier makes wine from Bonnes-Mares Grand Cru vineyard as well as two premier cru wines from Les Fuees and Les Amoureuses vineyard and a village level wine. Current winemaking methods do their best to honor the great terroir that they have acquired over the centuries in Burgundy.
Rare Wines, Serious Collectors
As the #1 back-vintage retailer in the US, Benchmark Wine Group prides itself on being a trusted source for the greatest wines in the world. Their unparalleled market knowledge and exceptional service have come together to provide the most accessible cellar of rare and sought-after wines with a guarantee.