Benchmark Wines By
Forman Vineyard
---
Tasting Notes
WA95
The 2007 Cabernet Sauvignon Estate may be one of Ric Forman's finest wines to date (keep in mind he was producing some of the great Sterling Cabernet Sauvignons of the early 1970s). The 2007 is a slightly more voluptuous, flamboyant, and exuberant version of the 2006. The color is a healthy dense purple, and the bouquet reveals plenty of creme de cassis, licorice, wood smoke, and forest floor notes, a soaring, multidimensional, velvety, full-bodied texture, and ripe tannins. The sweetness of the tannins and the wine's lush, heady texture are reminiscent of a ripe Pomerol. It will evolve over two decades.
---
Other wines you may like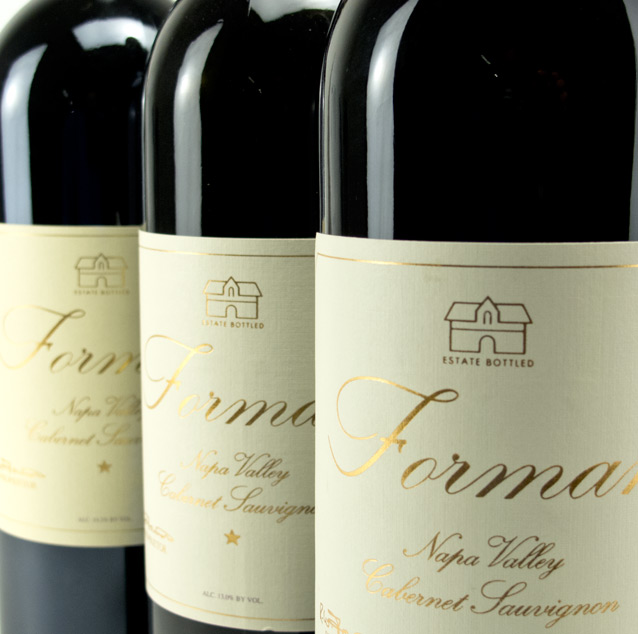 The Winery
Forman Vineyard
Based in St. Helena, California, Forman Vineyards is an estate known for its Cabernet Sauvignon made by Ric Forman. Having previously worked at Sterling and Newton Vineyards, Forman began his own label in 1983 and now owns three vineyards. Although his winemaking philosophy follows more of a traditional approach, Ric is an advocate for the terroir in which he gets his grapes from.
The eight-acre Clos Vineyard below the winery has the deepest soil with granite and sand deposits, while the 20-acre block above the winery has more dense and rocky volcanic soil. Even further up the mountain in the Rutherford AVA, the third block has more pink gravel with ancient ash, and all of the soil types contribute to the complexity of the principal wine in the portfolio, Forman Vineyard Napa Cabernet Sauvignon. The wonderfully situated vineyards combined with his deliberate intervention make his wines a personal testament to producing quality wines from the Napa Valley.
Rare Wines, Serious Collectors
As the #1 back-vintage retailer in the US, Benchmark Wine Group prides itself on being a trusted source for the greatest wines in the world. Their unparalleled market knowledge and exceptional service have come together to provide the most accessible cellar of rare and sought-after wines with a guarantee.